Introduction:
JanaSena Party is a political party based in the Indian state of Andhra Pradesh. It was founded in March 2014 by actor-turned-politician Pawan Kalyan. The party's main objective is to bring about social, economic, and political change in Andhra Pradesh and address the issues faced by the people.
Pawan Kalyan, who is also the younger brother of popular actor Chiranjeevi, gained immense popularity as a film actor in the Telugu film industry before entering politics. He formed JanaSena Party with the aim of fighting for the rights of the common people and providing a platform for their voices to be heard.
The party's ideology is centered around the principles of social justice, equality, and transparency in governance. JanaSena Party advocates for the welfare of farmers, the empowerment of youth, and the overall development of the state. It emphasizes the need for accountable and responsible governance, and Pawan Kalyan often expresses his commitment to serving the people and working toward their betterment.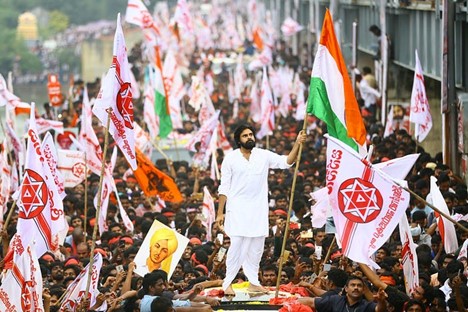 JanaSena Party contested its first elections in 2014, fielding candidates in both assembly and parliamentary constituencies. Although the party did not secure a significant number of seats, it managed to garner a considerable vote share, which signaled its growing influence in the political landscape of Andhra Pradesh.
Over the years, JanaSena Party has been involved in various social and political campaigns, addressing issues such as farmer distress, unemployment, education, and healthcare. It has also focused on the special category status for Andhra Pradesh, demanding the fulfillment of promises made during the bifurcation of the state.
As with any political party, JanaSena Party has faced its share of challenges and criticism, but it continues to strive towards its vision of creating a more inclusive and prosperous Andhra Pradesh.
Ideology:
The ideology of JanaSena Party revolves around the principles of social justice, equality, transparency, and good governance. Here are 7 basic ideals promoted as Ideals of JanaSena (JanaSena Sidhanthalu in Telugu):
Social consciousness without caste
Politics without religious discrimination
Reverence for linguistic diversity
Protection of our traditions and culture
Nationalism without neglecting regional aspirations
Relentless fight against corruption
The progress that preserves the environment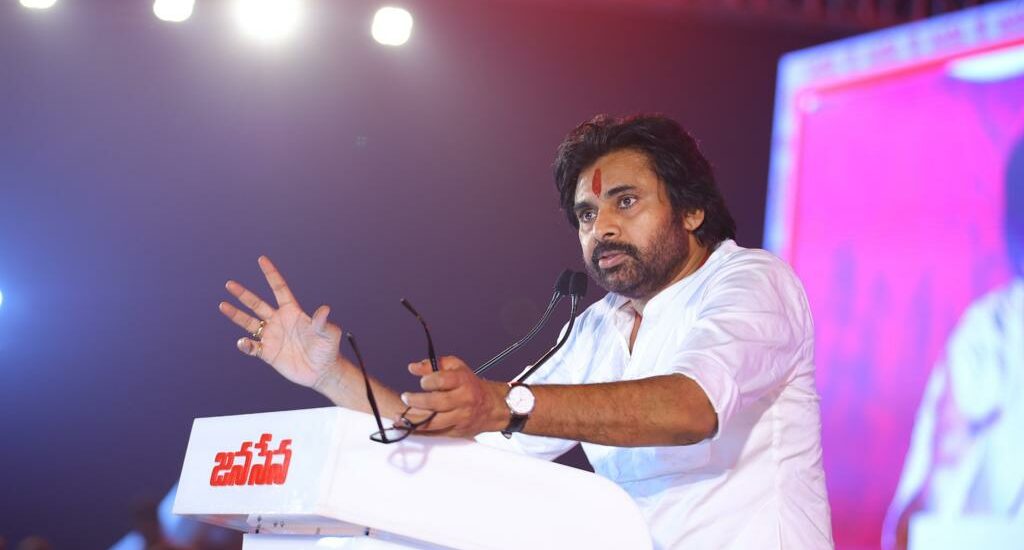 I am one of those people, one of those thousands of his fans and followers who feel and believe that he truly cares for the society around him. I neither know him in person nor through any mutual acquaintance. All I know of him is through his films, interviews (which he wasn't doing much until he came into politics), and what I hear people talk about him from their direct experiences. But that's how things work, don't they? You don't have to know someone in person to form an impression. When he joined the alliance with BJP and TDP, I rooted for it too. The reasons were not just that he was part of the alliance. There is a difference between choosing the one you want to be your leader and choosing the one among those who are contesting. During elections, you get to vote for the candidate you feel is better than the others or sometimes the best(and yea we also have NOTA now). In 2014 it was Mr. N. Chandrababu Naidu and Mr. YS. Jaganmohan Reddy who contested from their respective parties TDP and YSRCP.
Many people were of the opinion that after the Andhra-Telangana state division, Andhra Pradesh needed the experience of Mr.Naidu. It wouldn't have been easy for any party that formed the government to handle both the needs of the state and fulfill the electoral promises after the state separation. Not surprisingly, Mr. Naidu has failed in meeting the people's expectations. Meanwhile, Mr.Kalyan had to face the opposition party's wrath for taking sides with TDP. A couple of years after the elections, Kalyan took the stage to openly go against BJP for not keeping the promise of Special Category Status for Andhra Pradesh. He was in fact the first to do this, while Mr.Naidu on the other hand insisted that the alternate Special Package provided by BJP after several protests is the same and a better option. If that's really true, why would Mr. Naidu take a U-turn to criticize BJP for the same package which their government accepted and then later on break their alliance altogether with BJP? By then, Mr.Kalyan had let the chips fall and went right against both TDP and BJP.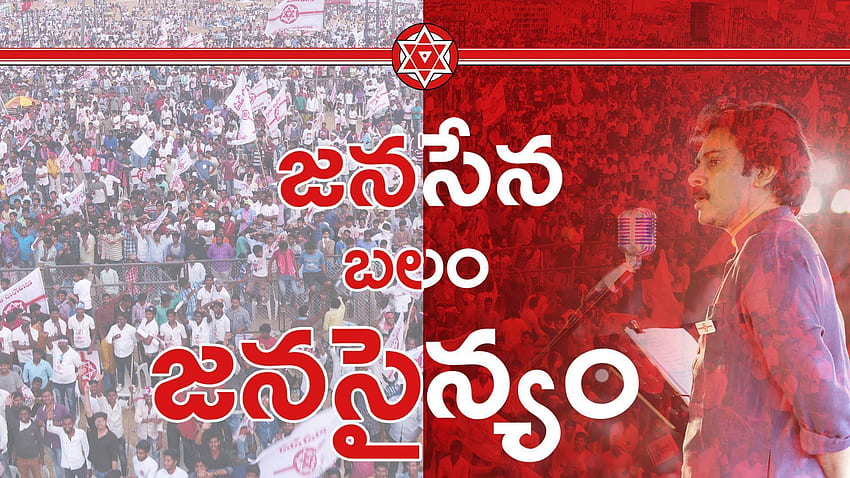 While until then the opposition called him a puppet in the hands of Mr. Naidu, it was time for TDP to take a similar dig against Kalyan who said he was playing in the direction of BJP. There was a time when Mr.Kalyan was the target when it came to taking criticism from both the other parties. The media which gave him some coverage until then stopped doing it. In addition, there were a lot of telecasts which the media called debates, that were centered on or connected to his personal life. And he's probably one of those very few people who dared to go against the established media by calling to boycott some of the news media channels.
In the 10 years from 2014 till 2024, the journey had a lot of happenings both for him and his party. After the movie Agnyaathavaasi & Bheemla Nayak he stopped making movies and started being active in politics and interacting with the people. While he initially showed not much interest in calling himself a CM candidate, his speeches transitioned into projecting himself as the potential leader whose party has it all to form the government. While the opposition and haters (who are many in number) started pointing it out as his true color and revelation of Mr. Kalyan's desire for power, one can only feel for such ignorant remarks. As the founder of JSP and perhaps the only candidate who his followers would accept for the Chief position, it is necessary for him to project himself as the future leader of the state which otherwise would instill doubts and lack of confidence both in the party cadre and general supporters. Many people didn't seem to like the fact that he uses written papers for his speeches and made fun of it. While it's both acceptable and necessary to criticize or be scpetical of someone's political views and opinions, it is silly to pick on things like these. I mean, many political speeches are simply read out from teleprompters.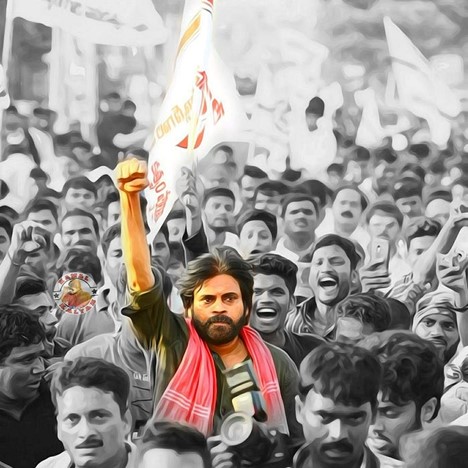 This blog is about after Janasena Party won a single Assembly seat out of 175 in the 2019 elections & journey from 2014 to 2024. Mr. Pavan Kalyan, the founder of JSP failed to win both the constituencies he contested from. Some say it's all over both for him and his party. Some are taking pride in their correct predictions. Some fans are so hurt that they want him to leave politics and go back to the movies. We live in a society where a school-going kid is questioned(if not beaten) for scoring low marks in a mid-term examination and is often forced to work harder and do better. The student is monitored and is expected to deliver the results. We don't expect a fraction of it from the leaders we elect and the leaders who serve(if that's really the word!). Political Accountability! We have one leader who says his party's ideology is to make politicians accountable, a word that no other politician speaks of. But what if Mr.Kalyan is using it for simple propaganda and to win votes? If that's the case, then all his supporters including me are making fools of ourselves. But you can't expect guarantees with bets and beliefs. You go with your guts!
People who feel it's all over for Kalyan or that his party had no impact are not looking at things the way they are. Those who are not supporters of JSP should not ignore the fact that YSRCP could have formed their government as the ruling party in 2019 itself if not for TDP's alliance with JSP and BJP. And in this year's election, TDP would have done much better if Janasena didn't contest. How can one say JSP had no impact whatsoever just because it managed to win only 1 seat? To the supporters of Mr.Kalyan and Janasena, if you truly believe in the ideology of his party, you should treat elections as just a formal political procedure. Yes, the results are going to make a lot of impact but as a party thriving to bring social change and rooting for political reforms, elections and their results should only mean one thing — assess the people's response and reach out to them in better ways.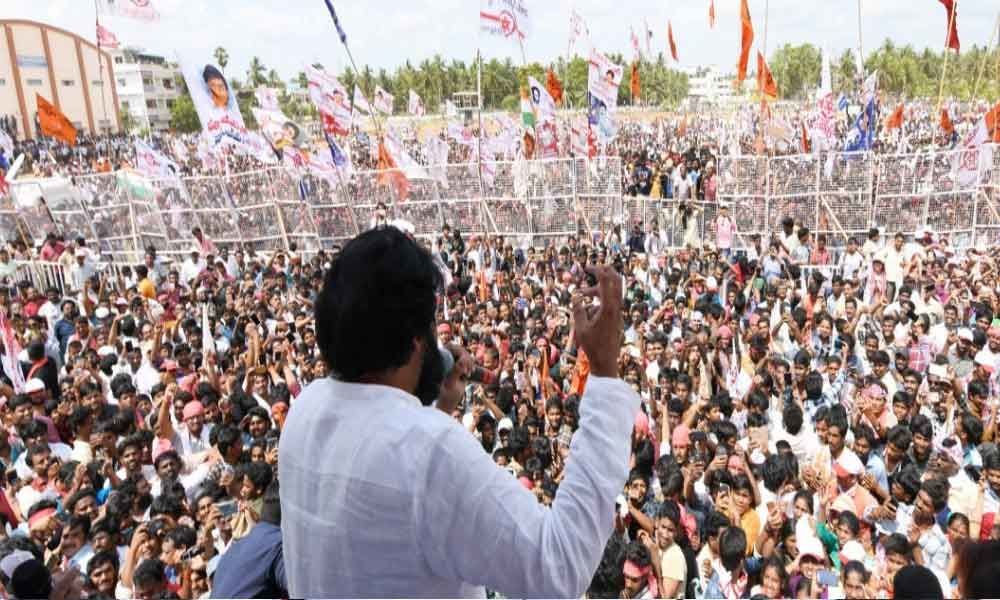 It's also sad to see some people taking their anger on the voters. Janasena comes with a very different ideology, one which is not only different from other parties but also different from most people's beliefs too. A vote made in caste favoritism will in turn lead to a society led and driven by caste but not credibility. Though it's sad, one must accept that in many areas, people still cast their vote for money and in support of their own caste. And Janasena going by its principles to not do money politics(some people say it did but Janasena is as close you can get to Zero Budget Politics) by distributing money, had to face the consequence. No matter what Janasena managed to do (Uddanam to name one), many voters still fall for the election day money or for caste favoritism. To emerge as a strong political party without losing its political ideals, Janasena should strive to reach out to people and educate them on their policies and why it's important for them to vote for their party even when they don't distribute money or any election time gifts. Some of the people I talk to about Janasena keep asking me why I support the party and its leader while there are rumors that he sold himself for TDP. Isn't it easy for all of us if anyone shows some concrete proof of this claim?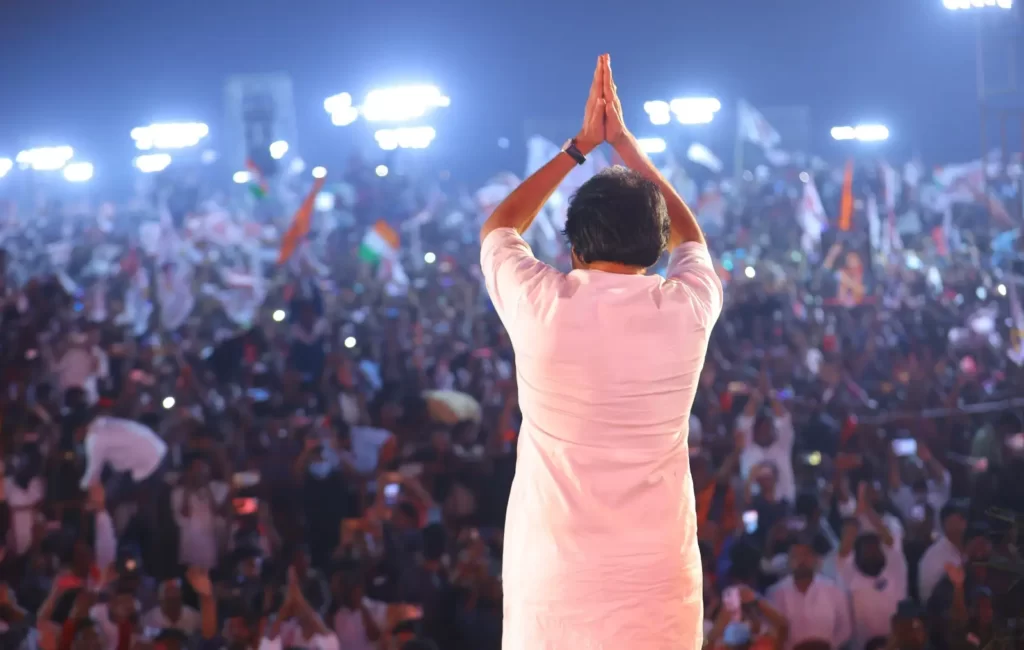 Kalyan has been the face and voice of Janasena for the most part of the past 10 years. It's time for the other party members to chip in and take it forward along with its founder. Though there is no doubt that he has an immense following, the party's future depends on the collective efforts and it sure needs more party members to take up the challenges. While the other parties had promotions with rich cinematic values of direction, music, and screenplay, Janasena didn't invest much in party promotions during its election campaign period. They sure don't have the financial resources as the other parties and Mr.Kalyan believes there is no need to lavishly spend money on ads if you have other channels of reaching out to people. While it's evident he is taking an unorthodox path in his political journey, Janasena should have done better in taking their party and its principles to all sections of the people and in all regions through other possible channels.
He is one of those few leaders with an ardent fan following who stand by him and support him no matter what the opposition parties claim or criticize. While these followers are with Janasena, the portion of the public who are politically neutral will be the key in the future. Mr. Kalyan should also make sure that his speeches are not misinterpreted. In one of his interviews, he clearly speaks out that TDP is no longer the election favorite and YSRCP is the party to beat. Yet, his speeches towards the end of the campaign were talked about as targeting only YSRCP in an attempt to protect TDP. His thoughtful vision behind choosing young leaders was portrayed as selecting soft candidates, a move to make it easy for TDP to win. In spite of his repeated statements that he doesn't want anyone to vote for Janasena based on caste, his party was given the title of belonging to one particular caste. The cooked-up stories, the intentional and targeted debates, the telecasts that were made without ever speaking of any sources for the news — the media played such a big role in influencing Janasena's election outcome.
What was striking to me the most was the state of news media. Media should be the enablers for the common people to see the real side of things. When the same media with such a huge responsibility starts acting biased, that can lead to people being easily influenced in favor of some particular political party. To make it more complicated, what we have is not even biased media. It's much worse. There are news channels that only air news in favor of the party of their interest and promote political propaganda. This argument got nothing to do with Janasena. There is a need for responsible journalism.
Whether you are a supporter of Mr. Pavan Kalyan or not, we should realize that politics is a more responsible and time taking process than movies. For Kalyan's fans and followers, he is an honest person and a real leader who you don't often get to have. There's is a wild frenzy in the way fans respond to anything related to him — which sometimes gets as close to madness and an obsession. While it was fine until he was in movies, the same behavior from fans and supporters can cause him more trouble than anything. To those who didn't like him as an actor or don't agree with his party's views, you bring in a different perspective to what he and his party does. No matter what political party you support, a ruling party is sometimes as good as the strength of its opposition.
Irrespective of results, Janasena has managed to stick to its ideals which not many parties of current times can dare try. I hope Janasena emerges as a strong opposition party in the years to come. With experienced people like Nadendla Manohar, VV Lakshmi Narayana along with many women and young leaders like Keerthana, Rekha Javvaji & Aruna. Janasena can only get stronger from here. What if Janasena fails? For that, you should first define failure. The number of seats won, and the percentage of vote share should not be the metrics for the longevity/success of the party or your support for it. And as I said, you can't expect guarantees with beliefs. You go with your guts!
If you read this far, then thanks for your time. Hoping for a better, accountable, and responsible political future for Andhra Pradesh in Upcoming Elections-2024
FAQs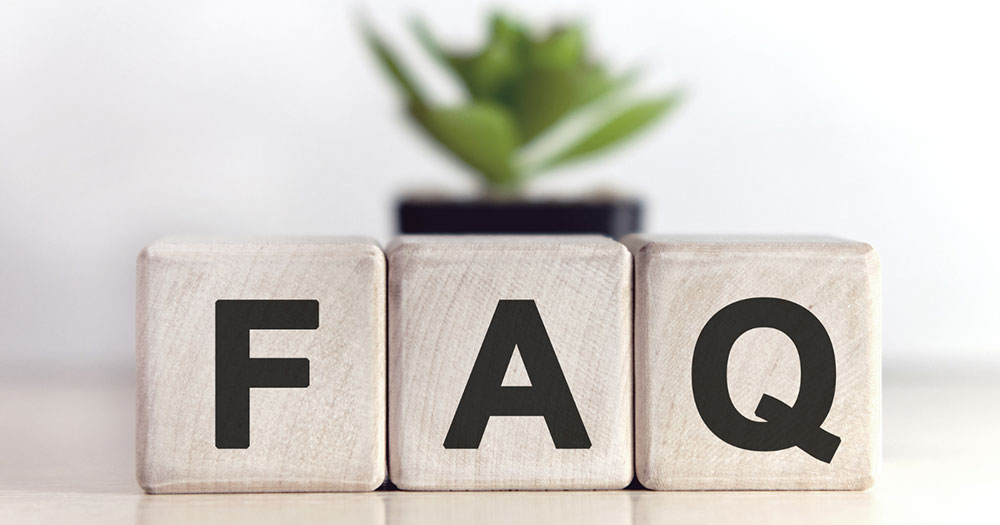 Q. What is JanaSena Party and its ideology?
A. JanaSena Party is a political party in Andhra Pradesh with an ideology focused on social justice, transparent governance, youth empowerment, and overall development.
Q. Who is the founder of JanaSena Party
A. Pawan Kalyan is the founder of JanaSena Party.
Q. What is the party's stance on farmer welfare and agricultural issues
A. JanaSena Party prioritizes farmer welfare and aims to address agricultural issues through comprehensive support, including fair prices, improved irrigation, facilities, and sustainable farming practices.
Q. What is JanaSena Party's approach to youth empowerment and job creation
A. JanaSena Party focuses on empowering the youth by providing education, and skill training, and creating employment opportunities for their overall development and contribution to the state's growth.
Q. How can I get involved with JanaSena Party
A. To get involved with JanaSena Party, you can participate in their events, join local party chapters, volunteer for campaigns, or reach out to their official website for further information on membership and engagement opportunities.
Q. What is JanaSena Party's perspective on the special category status for Andhra Pradesh
A. JanaSena Party strongly advocates for the grant of special category status to Andhra Pradesh, considering it essential for the state's development and fulfillment of commitments made during its bifurcation.
Q. How does JanaSena Party plan to bring about positive change in Andhra Pradesh
A. JanaSena Party aims to bring about positive change in Andhra Pradesh through its focus on social justice, transparent governance, inclusive development, and empowerment of the people.
Q. What is JanaSena Party's approach to youth empowerment and job creation
A. JanaSena Party's approach to youth empowerment and job creation involves providing education, skill training, and creating favorable conditions for entrepreneurship to enhance employment opportunities and overall youth development.
Q. What are the key initiatives and campaigns undertaken by JanaSena Party
A. JanaSena Party has undertaken key initiatives and campaigns focused on farmer welfare, youth empowerment, educational reforms, healthcare improvement, and advocating for the rights and development of marginalized communities.
Q. How does JanaSena Party address the concerns of women and gender equality
A. JanaSena Party addresses the concerns of women and promotes gender equality through policy initiatives, advocacy for women's rights, and ensuring equal opportunities and representation in decision-making processes.